Visiting Indigo Yoga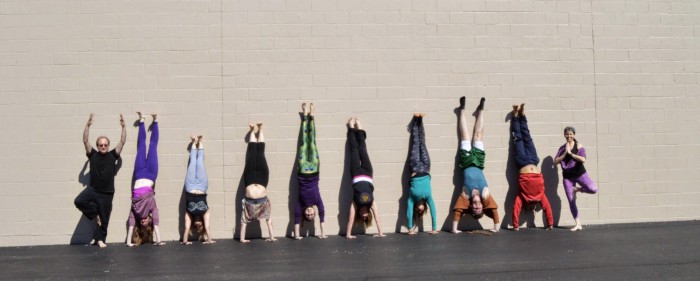 Indigo Yoga is located within the greater Dayton area, in the beautiful city of Beavercreek, one mile East of The Greene Town Center. The Greene is an outdoor/indoor retail, dining, and entertainment center that serves as the third major shopping mall in the Dayton region.
By air, Dayton and Indigo Yoga are best accessed by flying into the Dayton International Airport (DAY), which is twenty-five minutes away by car. Cincinnati International Airport (CVG) is also accessible and is one hour away in Northern Kentucky.
Indigo Yoga
3979 Indian Ripple Road, Suite B
Beavercreek, OH 45440 | Driving Directions
Indigo Yoga is within walking distance of several shops and dining establishments. For overnight accommodations, consider staying at the closest mid-priced hotel, The Holiday Inn Express. This new hotel is located three miles south of the studio.
Contact Us
If you have questions or concerns regarding travel, please reach out to us for assistance:
937-620-7541 or barb@indigoyogadayton.com
---
Local Attractions
Located within walking distance of Indigo Yoga:
Located a short drive from Indigo Yoga:
Some of our favorite dining options:
---
Area Accommodations
Crown Plaza Dayton
33 East Fifth St.
Dayton, OH 45402
(937) 224-0800
The Holiday Inn Dayton/Fairborn
2800 Presidential Dr.
Fairborn, OH 45324
(937) 431-4611
Homewood Suites
2750 Presidential Dr.
Fairborn, OH 45324
(937) 429-0600
Hilton Garden Dayton/Beavercreek
3520 Pentagon Blvd.
Beavercreek, Oh 45431
(937) 458-2650
Holiday Inn Express & Suites
7701 Washington Village Drive
Dayton, OH 45459
(937) 938-9550
Holiday Inn Express Hotel & Suites, Centerville
5655 Wilmington Pike
Dayton, OH 45459
(937) 424-5757
Country Inn and Suites Dayton South
8277 Yankee St.
Centerville, OH 45458
(937) 425-7400
Country Inn & Suites Fairborn
3971 Colonel Glenn Hwy
Beavercreek, OH 45324
(937) 429-2222
Courtyard by Marriott
2777 Fairfield Commons Blvd.
Beavercreek, OH 45431
(937) 429-5203
Grand Hotel – Downtown
11 S. Ludlow Street
Dayton, Oh 45402
(937) 461-4700
The Dayton Marriott
1414 South Patterson Blvd.
Dayton, OH 45409
(937) 223-1000
Doubletree Suites by Hilton Dayton South
300 Prestige Place
Miamisburg, OH 45342
(937) 436-2400
Fairfield Inn Dayton Fairborn
2500 Paramount Place
Fairborn, Ohio 45324
(937) 427-0800
Hampton Inn Dayton/Fairborn
2550 Paramount Place
Fairborn, Ohio 45324
(937) 429-5505
Residence Inn
2779 Fairfield Commons
Beavercreek, OH 45431
(937) 427-3914
Wyndam Garden Dayton South
31 Prestige Plaza Drive
Miamisburg, OH 45342
(937) 434-8030