Tara Nabholz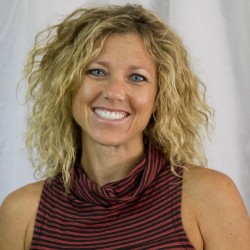 Tara has always had a passion for wellness, fitness and overall health. She began practicing Ashtanga yoga 12 years ago at Yoga on High, while living in Columbus. She has explored many different forms of yoga over the years, maintaining a practice on and off through career and parenthood. The mental, physical and spiritual benefits of the practice draw Tara back to her mat again and again. Several years ago, she began a more consistent, dedicated practice, which inspired her to pursue her 200 hour RYT with Tiffany Cruikshank. As she travels to the west coast and to Hawaii to complete her training, Tara is inspired by her study with many accomplished teachers and fellow yogis.
With a Bachelor's of Science in Nursing and a minor in Nutrition from Miami University, Tara has worked as a pediatric operating room nurse at Nationwide Children's Hospital as well as in medical sales. She has also used her personal training certification and has led many clients to better health through exercise. Personal struggle with an eating disorder drew Tara to help others by founding Insight Eating Disorder Center in the Oregon District. She currently works with individuals to tackle their issues with mindfulness, compassion and the power of intention.
Tara is deeply grateful to be able to share her passion for the practice with others. She brings a unique blend of humor, enthusiasm and positive energy to her teaching and her work with individual clients. Her joy and love for the yoga practice are evident each time she steps into the studio!