Angel Godzik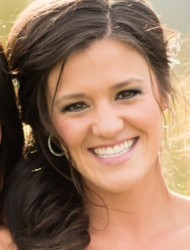 Angel Godzik is a mom, a wife, a yogi, and an entrepreneur. She
believes in living a healthy, holistic, happy life by utilizing nature's gifts.
Angel's yoga journey began in 2007 with a simple 20 minute TV yoga class, but quickly evolved. After attending various classes with different teachers and studios, she completed her 200 hour teacher training. Her yoga practice continues to teach self-awareness (mind and body) and evolves with her lifestyle.
Angel is passionate about helping others and thankful for the connections and relationships she has developed through the yoga community. She says, "When you love something, when you believe in something, you naturally WANT to share it with others. The main reason I love yoga is because ANYONE can do it, no matter your age, shape, size or gender." When she isn't teaching yoga, you can find her spending time with her son, Guy, two dogs, Macho and Lacey and husband, Adam while enjoying Mother Earth.