Restorative Yoga Teacher Training 12 Hour Immersion with Barb Morsa – June 2-3, 2018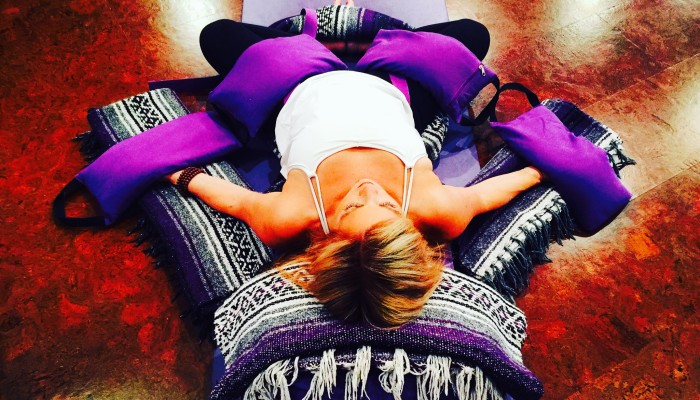 The Restorative Yoga Teacher Immersion is ideal for yoga teachers with or without previous restorative yoga training. It is also intended for students, who wish to deepen their understanding of the therapeutic, self-care benefits of restorative yoga practice and to develop a home practice. Restorative Yoga Teacher Training provides participants with a clear understanding of the roles of the nervous system and subtle energy body and how they relate to relaxation and Restorative Yoga.
Students will gain practical understanding of how restorative poses can be used to relieve stress and the symptoms and imbalances stress creates within the body, mind and spirit. They will learn how to use restorative yoga asana, aromatherapy, guided meditation, visualization and relaxation techniques, as well as pranayama to create balance, nurture inner quiet, and renew core energy. Students will become adept at creating deeply transformative poses and practices.
They will also practice tuning in to the subtle energetic field of their students, developing the ability to sense, see, and feel physical and energetic misalignments and developing skills for adjusting them to create a greater sense of health and wholeness. Upon completion of the training, participants will be able to create, guide, and practice a customized Restorative Yoga practice for themselves and others.
*Registered yoga teachers will receive 12 CEU's and a certificate of completion.
---
Teacher Trainees Will Learn
How to use props to skillfully create restorative asanas
The physiological and therapeutic benefits of individual restorative asanas and practices
How to safely adapt poses, such as shoulderstand, headstand and wheel
How to intelligently sequence restorative practices to specifically address the symptoms of stress, such as exhaustion, pain, decreased immune function, anxiety & depression, digestive issues and insomnia.
Aromatherapy
Pranayama
Guided meditation and visualization techniques
Guided relaxation techniques including body scans, guided savasana and Yoga Nidra.
---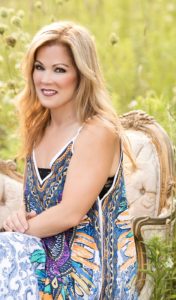 Barb Morsa
Co-founder of Indigo Yoga, Barb is a devoted practitioner and lifelong student of yoga, meditation and Eastern philosophy. She considers it an honor to teach and brings humor, compassion and wisdom to her classes for beginners and seasoned yogis alike. Barb is a modern practitioner steeped in the classical practices of asana, pranayama and meditation. She blends traditional and
modern techniques in her classes, which include vinyasa, hatha, and restorative yoga. Both in her teaching and in life she considers it her dharma to help others remember their true Self through direct experience of body, mind and soul.
---