300 Hour Advanced Teacher Training Program 2017/18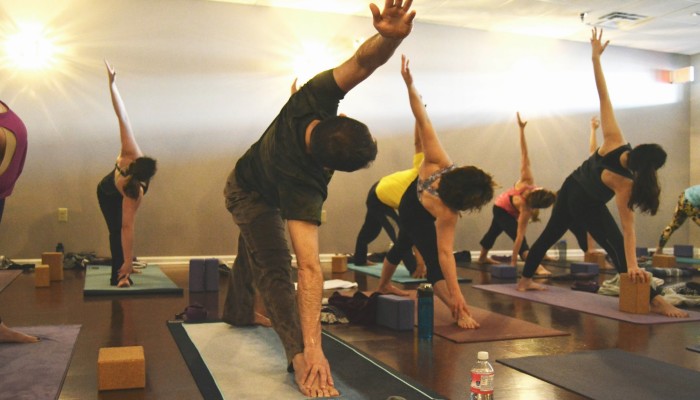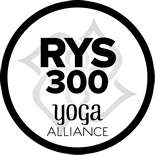 Combining a talented faculty with the opportunity to train with master teachers, Indigo's 300 Hour Advanced Teacher Training program is a path to self-discovery and radical expansion of your practice and teaching. Students will delve into an authentic tradition of Yoga that combines the 8 limbs of yoga with its sister sciences of Tantra and Ayurveda. This program is available to students, who have already completed a 200 Hour teacher training program at any Registered Yoga School (RYS).
Admission to this program occurs on a rolling basis throughout the year, but students are encouraged to begin their studies in September along with the 200 and 500 hour trainees. Students in the 300 Hour program may take up to 2 years to complete program requirements. Students will design their own course of study to take place in one year or longer, depending upon their personal circumstances and needs. Emphasis, for example, may be placed upon philosophy, Ayurveda, therapeutics or another area of focus. Study is completed in units, at each student's individual pace.
*In customizing their curriculum, students will work directly with a faculty mentor to chart a course of study, choosing units from the entire training calendar over a 1 or 2 year period in accordance with curriculum guidelines as well as their own unique interests.
*Including within this unique training menu is our Restorative Yoga Teacher Training program as well as Reiki Training Levels 1 & 2. Reiki is offered throughout the year and this training may be taken in whatever session best meets the student's scheduling needs. Teacher Trainees also receive unlimited drop-in yoga classes for 12 months included with their tuition.
The 300 Hour Advanced Teacher Training program involves intensive study and practice in a closed group. All units of study take place at our beautiful studio space in Beavercreek (Dayton), Ohio. The program is designed to allow students to commit to in-depth learning, while maintaining the balance of work and family commitments. We also believe it is important for students to have time between units to assimilate and practice the material they are learning.
* Successful completion of a 200 Hour yoga teacher training program at any Registered Yoga School is a prerequisite for admission to this program. Upon successful completion of the 300 Hour Advanced Yoga Teacher Training program, graduates will be eligible to register with Yoga Alliance at the RYT-500 level.
---
Teacher Trainees Will Learn
Teacher Trainees will expand their knowledge and skill with advanced-level study in the following categories, with options to customize their course of study and to focus on a particular area or areas of interest:
Alignment Principles, Benefits, and Potential Risks of Yoga Asanas
Yoga Anatomy & Physiology
Modifications for Foundational Asanas & Effective Use of Props
Science and Energetics of Intelligent Sequencing (Vinyasa Krama)
Pranayama & Meditation
Verbal & Hands-On Adjustments
How to Observe and See Bodies
Finding an Authentic Voice
Classical Yogic and Tantric Philosophy
Introduction to Ayurveda
Review of the Subtle Body – Koshas, Chakras, Doshas, Nadis, & Prana Vayus
Introduction to Sanskrit
Business, Ethics, & Yoga Entrepreneurship
Yoga Therapeutics
Restorative Yoga, Pranayama & Yoga Nidra
Yin Yoga
Advanced-level Yoga Philosophy
Reiki Training and Attunement to Level II
Yoga for Specialty and At-Risk Populations
Opportunity to more deeply study the classical Ashtanga, Iyengar and Sivananda yoga systems.
---
Program Schedule
September 22 – 24: Opening Weekend with Barb Morsa & Amy Fecher
Home faculty members, Barb Morsa and Amy Fecher open the YTT sangha with an inspiring weekend to lay the foundation and roadmap of the training. Through asana, pranayama and meditation we will prepare to embark upon the journey to know oneself through the deeper levels of yoga practice. We will explore the history of yoga, its journey to the west and its many current incarnations. Students will be introduced to Tantra philosophy and the "gunas" (attributes of the physical world) and will receive an introduction to the science and energetics of sequencing and the blueprint of a successful yoga class. This weekend will also include practice teaching hours.
---
October 27 – 29: Iyengar Yoga Weekend with certified Iyengar Teacher, Osha Hanfling
The precision and refinement of yoga practice within the Iyengar method.
---
November 17-19: Vinyasa Krama Sequencing Intensive with Barb Morsa & Amy Fecher
The art and science of intelligent yoga sequencing for all levels including sequencing for an apex pose or poses, for energetic effect, for a seasonal or philosophical theme and for all around effect. This weekend will include practice teaching hours.
* Required for all advanced-level students.
---
December 1 -3: Ashaya Yoga Intensive with Randy Boyd – Embodying the Five Elements: Earth, Water, Fire, Air & Sky
Balance the elements in your body and mind in this weekend that weaves asana, pranayama, yoga philosophy and chakras. Practice a powerful rainbow of grounding, flowing, exhilarating, and expansive postures that bring you back home to your heart.
---
January 12-14:Yoga Anatomy & Therapeutics Intensive with Becky Morrissey
Incorporating yoga anatomy into asana practice and teaching with an emphasis on therapeutic applications.
* Required for all advanced-level students.
---
February 23 -25: Tantra Intensive with Barb Morsa & Amy Fecher
Tantra yoga philosophy and its use by the modern yogi/yogini. This weekend will also include continuing Vinyasa Krama (sequencing) and practice teaching hours.
---
March 16-18: Yoga for Special Populations with Becky Morrissey & Teaching Techniques/Practice Teaching Hours with Barb Morsa & Amy Fecher
---
April 13-15: Business of Yoga, Ethics for Business, Practice & Life, and Sankalpa Shakti: The Yoga of Willpower & Manifestation with Barb Morsa & Amy Fecher
---
May 4-6-: Alignments, Modifications and Adjustments/PracticeTeaching Home with Barb Morsa & Amy Fecher
_____________________________________________________________________________________
June 1 – 3: Restorative Yoga Teacher Training Immersion
The art & science of deep relaxation. Read full description: http://indigoyogadayton.com/teacher-training/restorative-training/
---
Our Teachers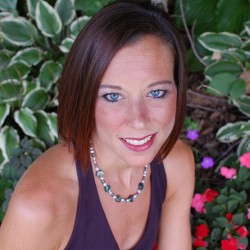 Amy Fecher, B.S., ERYT500, YACEP
Co-founder of Indigo Yoga, Amy has taught yoga for nearly eleven years. Her intention is to inspire students on a daily basis with her dynamic, highly creative instruction. The hallmark of her teaching is a sense of challenge balanced with the support and nurturing needed to enliven, uplift and promote personal growth and a positive shift of perspective. Amy completed her 500-Hour RYT certification at Yoga on High in Columbus, Ohio. She maintains a dedicated personal practice from which she draws the inspiration and energy evident in all of her classes. Amy's goal is to help students to take their yoga practice beyond the mat to embrace personal transformation one breath at a time.
---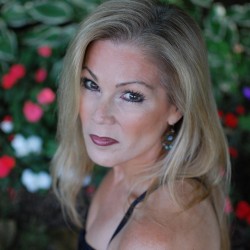 Barb Morsa, B.A., J.D., ERYT500, YACEP
Co-founder of Indigo Yoga, Barb is a devoted practitioner and lifelong student of yoga, meditation and Eastern philosophy. She considers it an honor to teach and brings humor, compassion and wisdom to her classes for beginners and seasoned yogis alike. Barb is a modern practitioner steeped in the classical practices of asana, pranayama and meditation. She blends traditional and
modern techniques in her classes, which include vinyasa, hatha and restorative yoga. Both in her teaching and in life she considers it her dharma to help others remember their true Self through direct experience of body, mind and soul.
---
Randy Boyd, ERYT500
Randy Boyd (E-RYT 500) teaches Ashaya Yoga which is heart centered, alignment based, and life transforming. He was first registered as a 500 hour hatha yoga teacher through the Anusara Yoga school. He also completed his 300 hour Ashaya Yoga training. He is a certified as a Yoga Therapist by the International Association of Yoga Therapists* and as a certified yoga teacher for osteoporosis in the Loren Fishman method. He has a private yoga therapy practice. He trains yoga
teachers at both the 200 hour and 300 hour level.
*Note: The yoga therapy components of Randy's teaching are based on his extensive training in alignment-based yoga therapy. These techniques are not derived from his status as an ERYT-500 with Yoga Alliance Registry.
---
Becky Morrissey, ERYT500
Becky Morrissey ERYT500, is an Ohio licensed mental health and substance abuse counseling professional (LPCC, LICDC-CS). She has studied many forms of therapeutic yoga, applying practices such as meditation, somatic movement, and breath therapeutics for understanding management of chronic stress, addiction, trauma healing, and mood. She offers therapeutic yoga in her classes, workshops, and trainings for students to explore empowerment of one's own health and spiritual wellness. She has earned a BS in Zoology from The Ohio State University and a MA in Mental Health, Substance Abuse Counseling and Wellness from Johnson State College in Johnson, Vermont. She is currently studying Body Mind Centering and EmbodiYoga with the founder of EmbodiYoga, Lisa Clark. Becky has taught yoga classes in the Cincinnati, Dayton, and Columbus communities since 2004. Her enthusiasm for spiritual seeking and for holding space for student-mind weaves a sense of hope, healing, and insightful understanding of personal evolution into Yoga teaching.
_________________________________________________________________
Osha Hanfling, Certified Iyengar Yoga Teacher
Osha Hanfling is a certified Iyengar yoga teacher, who has been studuying and teaching Yoga in the Iyengar tradition for the last 30 years. She has studied with the Iyengars in Pune India several times attended many of the teacher conventions and general Iyengar conventions. Her primary teacher is Senior Advanced Iyengar teacher, Manouso Manos. She also studies with Patricia Walden at worshops throughout the country as well as studying with many of the senior Iyengar teachers. Osha teaches from her training and inspiration, but her instruction comes most deeply from her personal practic and understanding of Asana, Pranyama and philosophy. She is a skilled practitioner whose sense of humor, compassion and devotion are well integrated into her dynamic teaching style. Osha teaches in San Francisco as well as in the south bay area and around the country.