New to Yoga?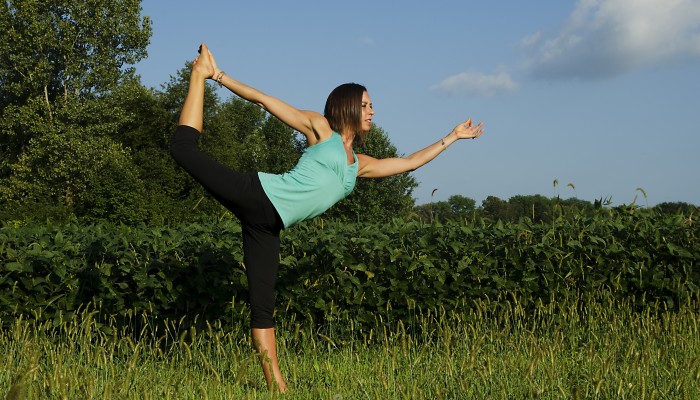 Yoga is a practice that is literally available to anyone of any capability and at any age. It is much more than a physical practice; it is a mindful practice. Yoga allows you to remain present and internally balanced and to enjoy good health and a lean body through the principles of unified breath, alignment and movement.
At Indigo Yoga, we have a class for everyone and we love to help new students discover the joys of practice. Gain more serenity, increase your strength and flexibility and so much more with a regular practice. There's a reason why this ancient discipline has survived the test of time!
Before your first visit to the studio, please download (right-click to Save As) and print the Indigo Waiver Document.
---
A Few Words about Yoga Etiquette
Here are some simple guidelines to help you feel comfortable and get the most out of your Indigo Yoga experience:
Avoid eating a heavy meal before class and eat a light snack 1 – 2 hours before class.
Arrive 10-15 minutes before class so that you have time to get situated and settled before class begins.
Wear comfortable clothing that allows you to move freely.
Yoga is practiced barefoot. Please remove your shoes at the door and your socks prior to the start of class. Cubbies are provided for your belongings.
Heavy perfumes and deodorants can bother other students, who may have sensitivities.
Please silence your cell phone before class begins.
If you are new, please introduce yourself to the instructor and share with them any injuries or concerns you may have.
The front and rear doors to the studio will be locked once class begins. If you are unable to get to class on time, please call the studio to let us know you are on the way.
Blocks, straps and bolsters are available for your use during class. Please re-shelve props after class.
Yoga mats are available for a small rental fee. If you use an Indigo mat, please clean it after use and return it.
Always be good to yourself and listen to your body. Never push yourself beyond your limits. Trust your intuition and let your breath guide you through the practice. If you cannot breathe smoothly and deeply, you are likely working too hard. No one knows you and your body as you do. A mindful practice is a safe practice. The mindfulness you cultivate on your mat will eventually extend into your everyday life, paving the way for greater ease and contentment.
Stay open. Some poses and practices will feel great and others may not. Stay open to possibility and keep trying new things. An open mind paves the way for an open body and an open heart.
Remember to be kind and friendly to your fellow yogis. Say hello, introduce yourself, and help build our Indigo Yoga family.
Above all, relax and enjoy. We're glad you're here with us!