Vinyasa Krama – Sequencing Intensive with Barb Morsa & Amy Fecher | Nov 17-19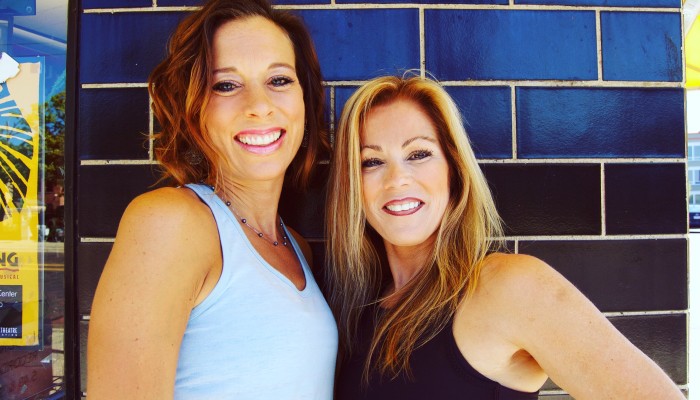 Vinyasa Krama means "wise progression" and it refers to the ancient and time-tested principles of sequencing, which are the foundation of truly skilled, compelling and powerful yoga teaching and practice. Intelligent sequencing has the power to transport the yogi and it transforms yoga into high art. All authentic yoga traditions agree that good sequencing is both an art and a science.
In this immersion training with Barb & Amy, you will learn how to combine the principles and practices of yoga, science & ayurveda, and philosophy into truly transformational yoga practices for all levels of students from brand new beginners to advanced practitioners and those needing modifications. In this weekend, we will explore principles for efficient and effective teaching and cueing, how to address the unique physical, mental and spiritual needs of your students, and how to use asana holistically by heightening the bio-mechanics of your classes to maximize the benefits of every class you teach and your personal practice. Sequencing from the Iyengar, Ashtanga, Sivanada and Sri Vidya lineages will be explored and compared to modern vinyasa techniques.
In the Vinyasa Krama training, you will learn various methodologies to create a complete practice that embodies a theme and creates an intentional result. This immersion training will include:
The physical/bio-mechanic considerations of safe and effective sequencing
The categories and energetic effects of all major asanas
Orchestrating the arc of a class at the levels of mind, body, and energy
Heightening accessibility to more challenging poses
The relationship of asana and pranayama
Practice and the gunas (the three attributes of the natural world – sattwa, tamas and rajas)
Sequencing for ayurvedic type
Designing a personal practice to suit your life and aspirations
The art of efficient and effective cueing & adjusting
Sequencing for an apex pose(s), overall effect, ayurvedic, seasonal or philosophical them
3 CEU's per session/12 Total Weekend for registered yoga teachers through Yoga Alliance
Saturday and Sunday, Nov. 18-19 |Hours both days: 10-1 and 2-5
Cost: $49 Half day | $98 Full Day | $198 Full Weekend – Indigo members receive 10% off. Please register in the studio to receive this discount. General public, please register online to reserve your space.