Kids' Yoga Playshop with Katy Stahl – Sun, April 29 from 12:00 – 5:00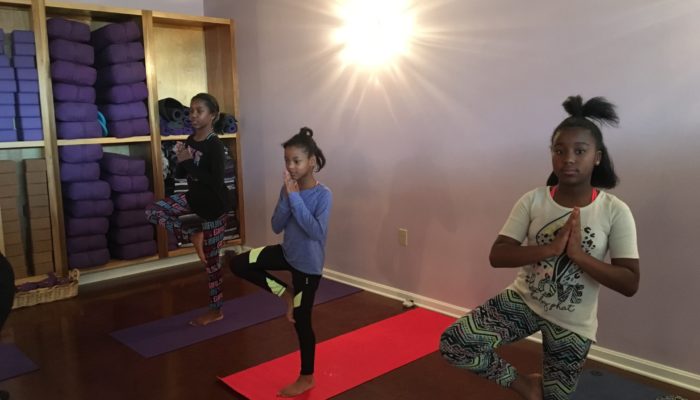 Learn to Teach Kids Yoga Playshop!
Learn how to bring the practice of yoga and meditation into the lives of children. In this fun afternoon, teachers, parents, caregivers and anyone who works with children will learn what teaching kids' yoga is all about. Katy brings the experience of multiple Kids' Yoga trainings and her teaching of children of various ages in schools and yoga studios for more than 10 years. She will share her tips, games and many resources to engage kids in meaningful yoga practice and meditation. The workshop will focus on teaching elementary school age children, but it will also address teaching to preschoolers and teens. No prior experience is necessary and you do not need to be a yoga teacher to attend this workshop. RYT's will receive 5 CEU's through Yoga Alliance for attendance.
Investment: $78 or $70 for Indigo Members
Playshop Agenda:
12:00-12:30 Intro and housekeeping
12:30 – 3:00 What kids yoga is about. Class structure and sequencing. Classroom set up. Successful age grouping. Experimenting with different tools, tricks and games.
3:15-4 Students sequence a class together.
4-5 Students lead a class and closing thoughts.