Iyengar Yoga Workshops with Certified Iyengar Teacher, Osha Hanfling | Oct 28-29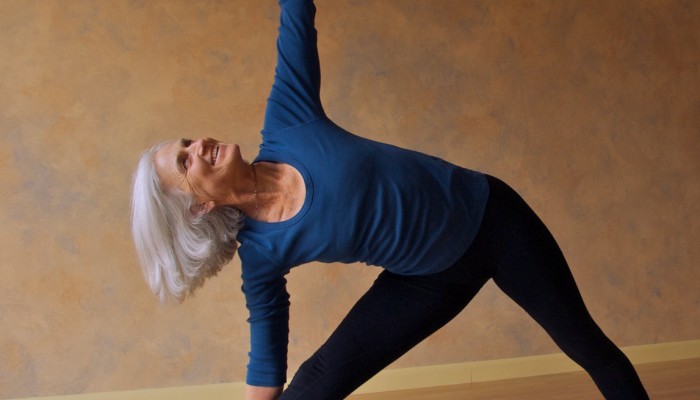 Osha has been studying, practicing, and teaching in the Iyengar tradition for over thirty years. The potential for physical, emotional, and spiritual balance and healing keep her inspired and nourished. Osha hails from the San Francisco Bay area and she is the long-time student of Manousso Manos, one of only a few Senior Advanced Iyengar teachers in the US. She is a skillfull teacher, who has worked with all ages and levels of students. Osha teaches with compassion and a sense of joy that is contagious. Workshops with her are an opportunity to deepen and refine your practice in an atmosphere that is nurturing and uplifting.
In this weekend of workshops, you will have the unique opportunity to explore the precision and refinement of the Iyengar method in sessions broken down by category. Join us for one or all of the following sessions:
Saturday, October 28| Morning 10-1: Standing Poses & Twists
Afternoon 2-5: Inversions
Sunday, October 29| Morning: 10-1: Backbends
Afternoon 2-5: Restorative Yoga & Pranayama
Investment: $220 Full Weekend; $198 Indigo Members
$59 Single Workshop Session; $53.10 Indigo Members
Please register online to reserve your space.