Illuminate Your Soul – Journey to India & Nepal | Read Sandy's Latest Blog Post!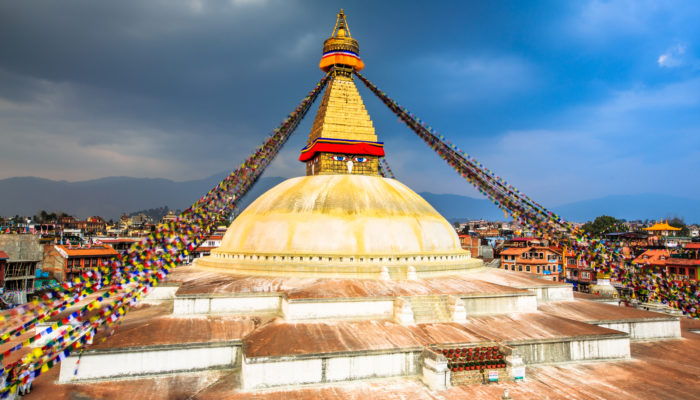 Read Sandy's latest blog "8 Things To Do in the Heart of the Jungle" http://www.inspiredexplorationtravel.com/blog/
Travel With Us September 28 – October 10, 2017! Registration Deadline is May 31, 2017.
An inspired exploration for yogis and non-yogis alike seeking travel, inspiration and transformation with Barb Morsa and Sandy Kingsley.
*With optional Sept 25 – 28 Taj Mahal Add-On dates
If you are you an explorer at heart, if your soul is craving to be lit up and you desire an adventure that will leave you feeling deliciously connected to life and juiced up to experience the present like never before, join Barb Morsa, Sandy Kingsley and an amazing group of of travelers for a 2 week inspired journey to India and Nepal!
Are you ready to step out of the ruts of daily life, restore some of the magical curiosity you once had as a kid and wake up to a completely fresh perspective? Does filling up with fascination and inspiration sound like the next step
for you as you transition to a deeply mindful and expansive place of being?
Melodic, mesmerizing chanting. The smell of incense burning. Cultures infused with spirituality, connection to the heart, rituals and celebrations, rich history, towering Himalayan mountain peaks and delicious Indian and Nepali food. There will be so many opportunities to stand in awe in this magical land.
Imagine waking up for a yoga and meditation class with the Himalayas as the backdrop. Allow the peaceful energy of the most spectacular mountain range in the world permeate your being and bring you closer to your perfect inner nature.
Embrace the calm and the chaos. Camels, cows, rickshaws and cars share the streets. Wander through the colorful, chaotic bazaars of Jaipur, explore Bapu Bazaar to see the bright fabrics. Then stand on the wall of a massive fort as you view the amber city below. Take a camel cart ride through a village. (Yes, a camel cart ride!) Celebrate Indian-style, the festival of Dussehra. Music, dancing, fireworks and other crazy festivities highlight the evening.
Walk a kora (ritual circumnavigation) beneath the eyes of wisdom of the Buddha at Boudhnath, side by side with other Buddhists making this same pilgrimage. Visit two of the holiest temples in the world, Pashupatinath to Hindus and Boudhnath to Buddhists. Prayer flag-decked lanes, butter lamps, monks in maroon robes: experience Tibetan Buddhist life.

On This Incredible Journey You Will:
~ Ignite your wonder and feel more alive than you ever have!

~ If you are looking to get out of a rut, to transition to a new time in life, or to deepen the way you experience joy, you will be catapulted to exactly the place you need to be.

~ Raise your inner vibration and experience travel – and life – with a completely fresh set of eyes.

~ Practice yoga and meditation if you desire, with an experienced instructor, in the birthplace of yoga itself.

~ Unwind in well-appointed four and five star hotels/lodge, each with their own warm Indian or Nepali welcome and charm. Leave the logistics to your knowledgeable guides and experienced leaders.

~ Develop close friendships within a community of marvelous travelers with common interests.

~ Feel amazed and refreshed in mind, body and spirit; come home smarter, more adventurous and fulfilled!
For a detailed itinerary, costs, and additional travel information please see: http://www.inspiredexplorationtravel.com/illuminate-your-soul-india-nepal/