Family Yoga – Saturday, February 17th at Noon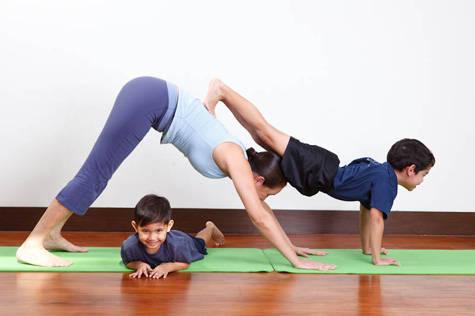 Welcome the weekend by spending time with your family doing something that will benefit you all for the day and days to come. Family Yoga classes are a great way for parents (or caregivers) and children to share a healthy activity, bring a little peace into your busy schedules, and simply enjoy time together! Activities include age-appropriate poses (including partner poses between parent and child), breathing exercises, relaxation techniques, and cooperative games. Cost of each class includes one parent or caregiver and up to two children. This class is open to all children ages 5- 12. Cost is $20 and includes one adult and up to two children for non-members. Annual and monthly member rate is $18. If you would like to bring additional children, the cost is $5 each.
Family Yoga Dates: Saturday, February 17th at Noon. Classes are 55 minutes in length. You may register online at www.indigoyogadayton.com or in the studio. Indigo Yoga is located at 3979 Indian Ripple Road, Suite B, Beavercreek, Ohio – ¾ mile East of The Greene.