Embodying the Five Elements: Earth, Water, Fire, Air, and Sky | Ashaya Yoga Workshop with Randy Boyd ERYT 500 | December 1-3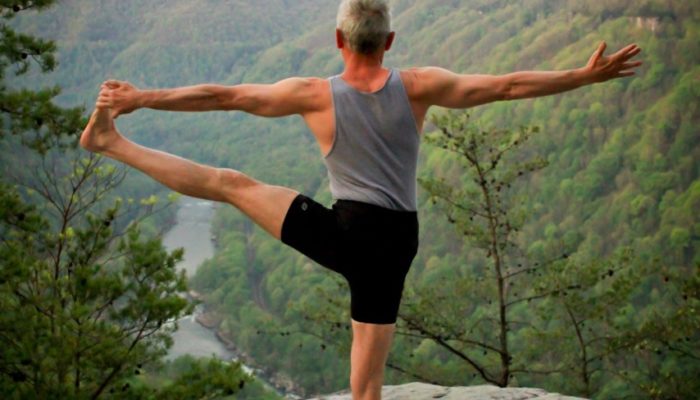 We are all made of the five elements. When these elements are balanced within, your heart opens and you feel wonderful. The Ashaya Yoga™ practice brings about a flowing integration of all five elements that leaves you feeling strong, confident, peaceful, openhearted, and ready to engage with life in positive, uplifting ways. During this workshop you will balance the five elements within your body and practice a powerful rainbow of grounding, flowing, exhilarating, and expansive postures that bring you back home to your heart.
Fri. 5:30-8:30: Open To Sky. Sky reminds us that we come from a bigger energy. Vast unbounded potential resides in each of us. Tantric Philosophy suggests that when we tap into our human potential and follow our heart we experience our divine nature. Practice a variety of poses that open you up to infinite possibilities to lead a life of meaning and experience happiness.
Sat. 10- 1: The Balance of Sky and Earth: We need the strength and dedication of the earth to balance sky, so that we create heaven on earth. Practice poses that create strength and stability so that you can manifest your dreams here in this embodiment.
Sat. 2 – 5: Flowing with Water: Water teaches us how to flow around life's obstacles. Hip openers, and standing poses lead to a deep relaxation experience floating on the ocean of your heart.
Sun. 10-1: Bright Fire, Expansive Air: Fire is transformational. Fire is passion. Air expands. Air reminds us that each day is a new opportunity to move towards our dreams. Light up your practice with a set of transformational poses that build power and core strength. Then expand and stretch your body.
Sun. 2 – 5: Embodying the Five Elements Through the Seven Chakras: Awaken your heart through the transformational experience of chakra yoga. During this session, explore the theory, philosophy, and psychology of the chakras. Practice a variety of asanas, mantras, visualizations, and meditations that open, clear, and rebalance each chakra.
3 CEU's per session/15 whole weekend through Yoga Alliance for registered teachers.
Investment: $275 for the entire weekend – $247.50 for Indigo members $59 single session – $53.10 for Indigo members
About Randy Boyd:
Randy Boyd (E-RYT 500) teaches Ashaya Yoga which is heart centered, alignment based, and life transforming. He was first registered as a 500 hour hatha yoga teacher through the Anusara Yoga school. He also completed his 300 hour Ashaya Yoga training. He is a certified as a yoga therapist by the International Association of Yoga Therapists* and as a certified yoga teacher for osteoporosis in the Loren Fishman method. He has a private yoga therapy practice and he trains yoga teachers at both the 200 hour and 300 hour level.
*Note: The yoga therapy components of Randy's teaching are based on his extensive training in alignment-based yoga therapy. These techniques are not derived from his status as an ERYT-500 with Yoga Alliance Registry.